Latest Photographs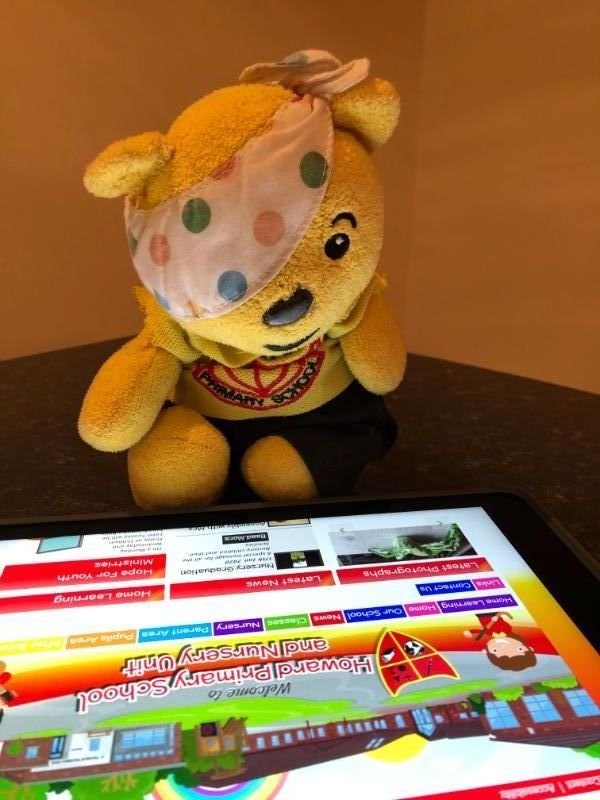 Brooke's memories
End of Year Quote
Ellie's Memories
A message from me❤️
Thank you all for being AMAZING🙂🌟
Eden's Memories
Carla's Memories
Bobby's Memories
Email Subscribe
Please add your email address here to ensure that you receive important communications from Howard Primary school.
Welcome
Thank you for taking the time to visit our website.
We hope you find it informative and interesting.
As you view the pages you will gather some idea of what we are trying to achieve at Howard Primary School and Nursery. The management and staff take the responsibility for your child's education very seriously and make every effort to ensure that each individual pupil receives the highest standard of teaching possible. At Howard Primary School we promote a positive attitude in children. We have high expectations in terms of academic standards and behaviour. Each child is assessed on his/her own merits and individual effort is valued and rewarded.
Howard Primary School is a lively, happy place where the children's needs come first. We are proud of what our pupils achieve and hope that their years spent at Howard Primary School provide a firm foundation on which to build their future hopes and dreams.
In order that your child derives most benefit from the school experience, we feel it is important to work closely with you and will endeavour to keep you regularly informed about the school, the curriculum it provides and the progress of your child.
If, after browsing, you would like to see how our school operates on a daily basis, we would be delighted to show you around. Please do not hesitate to telephone school to arrange an appointment.
I hope you find our school website useful in making a decision about your child's future education.
P McWilliams
Principal
Hope For Youth Ministries
On a Monday, Wednesday and Friday at 11:00am Colin Tinsley will be broadcasting a Bible Club from his home. Colin should have been in school each day this week.
You can follow his work at https://www.youtube.com/hopeforyouthministriesorganisation or look for Hope For Youth Ministries on Facebook.
David Walliams each day

The World of David Walliams is releasing an audio story from The World's Worst Children every day for the next 30 days!
Head to bit.ly/AudioElevenses each day for the latest story!
Howard Primary School & Nursery Unit , 2 Main Road, Dungannon, Co. Tyrone BT71 7QR
Phone: 028 87 722722